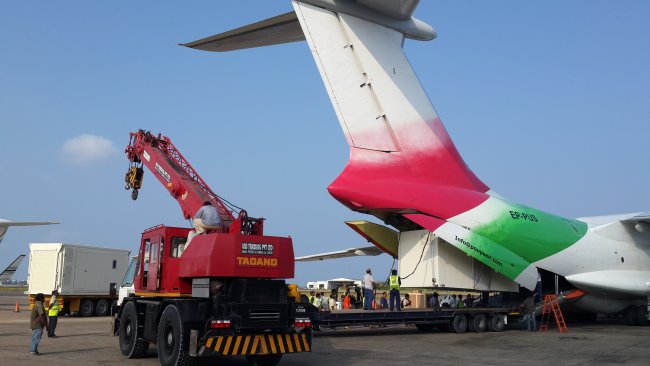 Ayat has adopted the principle of offering the optimal solution to any transportation demands of its customers. In this respect air freight plays a complementary role within the framework of freight solutions such as sea and land transportation
Ayat offers the Highest Quality Service at the Most Affordable Price in Air
Ayat, holder of an IATA license and a member of UTIKAD, strives to its customers the highest quality service in air freight at the most affordable cost, through an extensive network of agents encompassing the globe, and deals with the leading airlines of the world in 30 countries and nearly 100 locations.
AYAT SHIPPING offers an array of domestic and international air freight options guaranteed to meet time-definite needs across the globe. The success of a supply chain depends on strategic partners. AYAT TRANSPORT is your trusted air freight forwarding partner – our service and expertise are unparalleled. Our global network of quality carriers and agents offer cost effective, frequent, flexible, and reliable service. We leverage our expertise and alliances with multiple carriers to secure capacity to accommodate your air freight needs. We ensure your freight is delivered on time and within budget.
In addition to general air freight, we offer a wide range of special freight services, customized to your needs. If your freight requires special handling we can offer flexible options to and from all locations throughout the globe. We specialize in dangerous goods, perishables, temperature-sensitive, and high value goods.
Our air freight services include:
Import and export
Door-to-door
Door-to-airport
Airport-to-airport
Charter
Special Project
International Air Direct and Consolidations Services
Transit
Cargo insurance
Visibility of freight in transit